Dobsonian Mounts - Your Choices:
Standard Fixed Mount
Rock Steady Custom Solid Mounts
Singularity Collapsible Custom Mounts
New Tunable Altitude Bearings
Flat for mirror boxes or with custom curved tube supports to match tube diameter. Bearing captures eliminate tube sliding laterally. Nylon screws in Incised bearing slots secure OTA on mount, position bearings precisely or tune friction for eyepiece weights..Photo is an unfinished kit..

Latest Customer Photos/Comments


Rock Steady custom solid mount with clamshell rings and large altitude bearings. Incorporating customer's existing Sky Commander digital setting circles (shown being installed). Read customer's comments.
.
Singularity Collapsible mount in stored position. Mount folds to 5" height. Customer requested an incised ring 1" wide and 0.25" deep created along the top edge to install a setting circles ring he had printed. Read customer's comments.
Custom Clamshell Rings

Designed for Dobsonian and/or Equatorial Head mounting, with or without Altitude Bearings.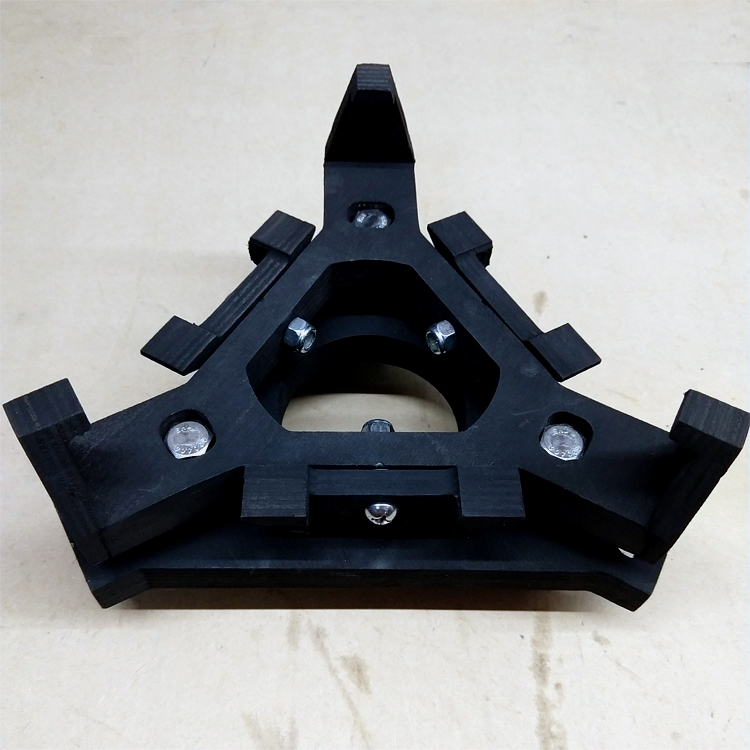 Mirror Cells and Masks
Each cell individually designed to assure optimal support points matching your mirror's specs. Add our mirror masks to eliminate any turned down edge creating the sharpest possible image.